Features of TP-2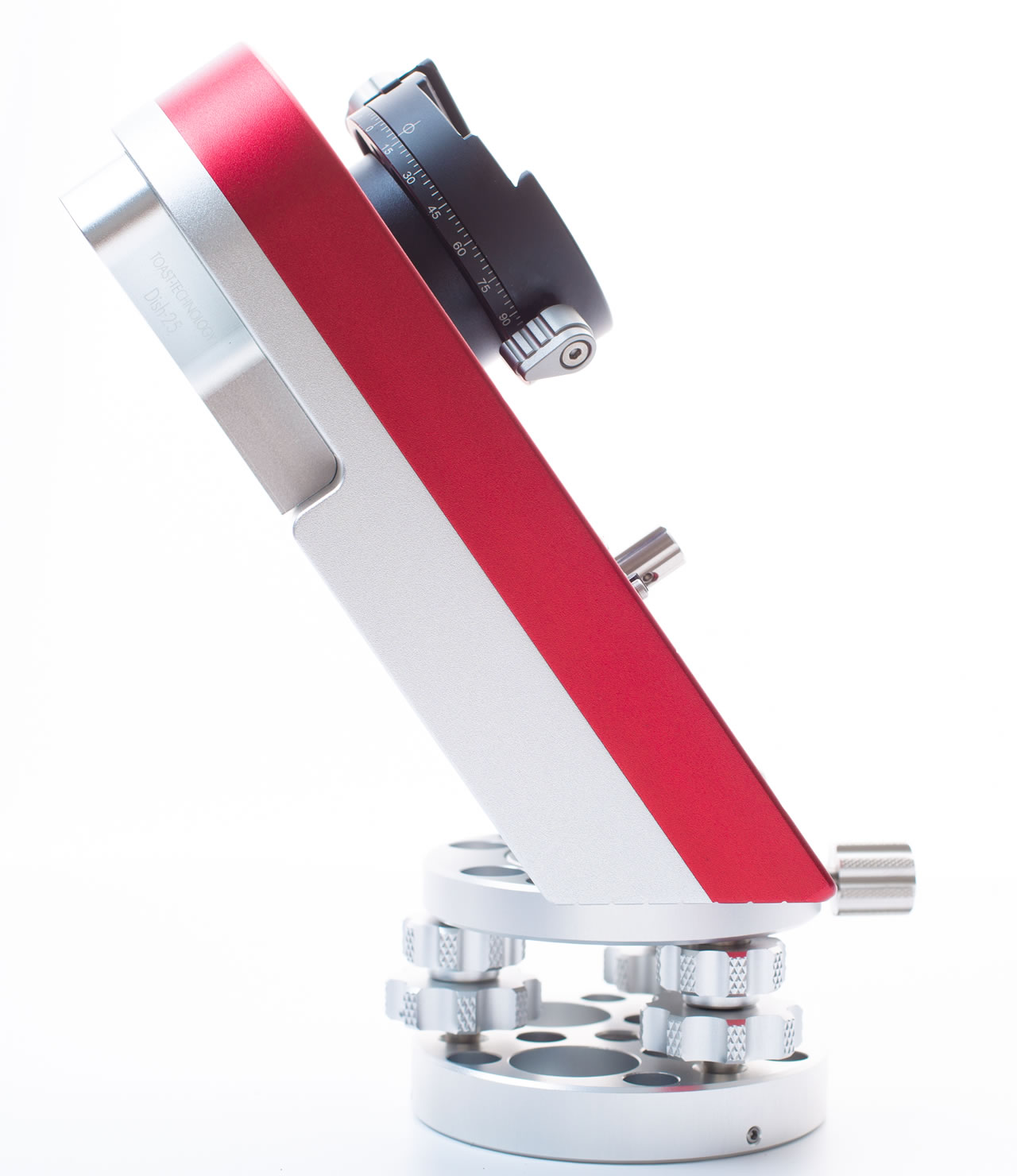 Balance weight free style
TP-2's simple, stylish design gives it excellent mobility, high precision, and durability. Its unique design that doesn't require a balance weight makes star tracking shooting simple and easy.
35゚ Monocoque Body
>Inside the durable, palm-size monocoque body is the structure itself. For auto star-tracking photography, placing the 35° angle base on a level tripod and facing it north will complete the adjustment to 35° north latitude (effective when photographing domestically in Japan with a wide, standard lens).
10 different photographic modes
TP-2 features a rotary switch equipped with 3 different modes of astrophotography - star, moon, sun, star-landscape mode, and 6 other levels of motion time-lapse photography modes.
For details on each photographic mode see here.
eneloop Compatible
TP-2 is compatible to the economic and practical rechargeable battery, eneloop. Although eneloop has a lower voltage than AA batteries (LR6), it provides adequate torque drive with the embedded boost circuit.
Low Battery Warning Feature
The low battery warning lamp will tell you when it's time to change your AA Alkaline batteries or eneloop in the battery box.
Chargeable with High-Volume Lithium-Ion Batteries via USB
To match your style of photography, TP-2 can be charged by high performance lithium ion batteries with USB connectors, which come in various sizes, designs, volumes, and functions. Expand your potential of field photography with the long length operation made possible using high performance rechargeable power (chargers with excessive discharge proof functions are recommended).
Booster circuit for stable, high torque drive
The booster circuit makes TP-2 compatible to various power sources from 5V to 12V, and maintains a high torque drive with stable power voltage regardless of the condition of the power source. By choosing the power source that best suits your photography style, effective operation is made possible.
Polar alignment hole - Adjust to poles by the naked eye
The specially finished polar alignment hole will help you set your camera to the polar axis with only a maximum 1° error. Simply center the North Star within the polar alignment hole by peering through it with your own eyes. Suitable for wide or standard lens photography.
Dark Field Illumination Supported Polar Finder (optional accessory)
Use the optional polar finder unit (4x magnification, actual vision 12°, suitable for both northern/southern skies) in star tracking photography that requires higher precision of tracking. It's compact to carry and easily attachable/detachable to the TP-2 main body.
High precision and durability with the new worm wheel
We've successfully added a 83.5mm diameter big worm wheel to the original palm size structural design. With its high precision and durability, the new worm wheel will expand the potential of your equipment.